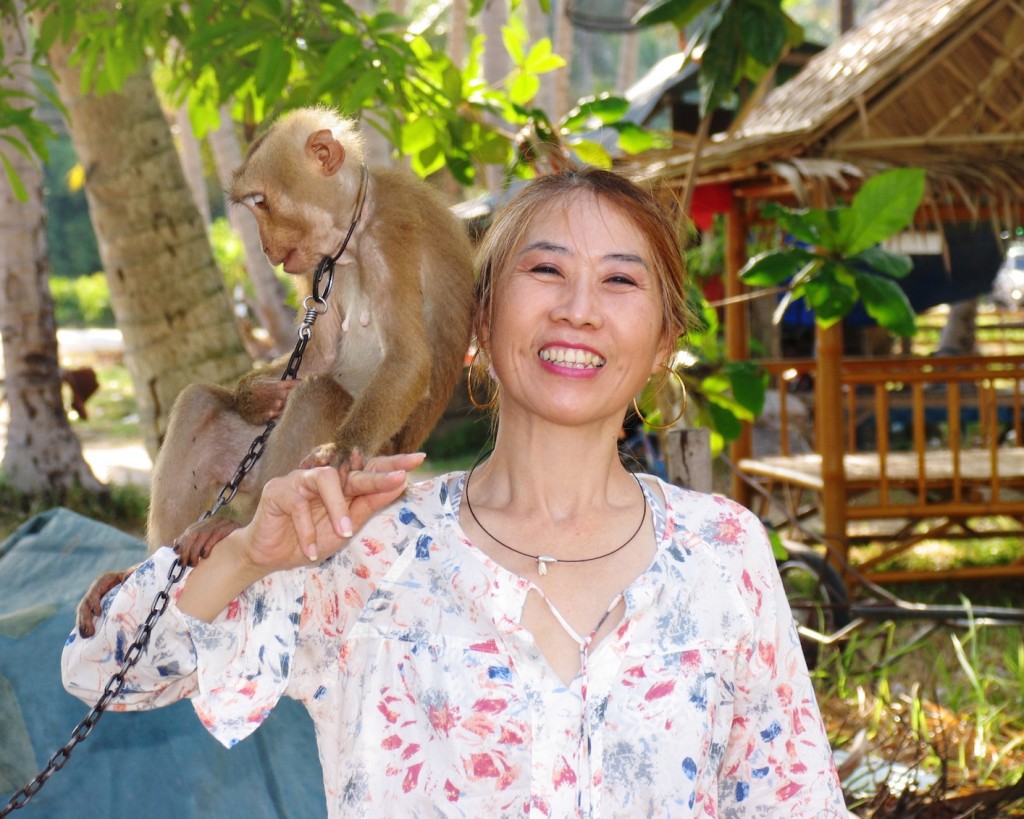 Covid has affected us all, what a terrible time for the world. For your information I have been double vaccinated with AZ and I can of course produce evidence.
If you wish to book a tour and have any concerns please do contact me at [email protected]
My home is the exciting city of Bangkok, where I have been a TAT Licensed private tour guide for many years. I am a very experienced and I believe a reliable private tour guide.
There are private tours showing on my tours page to give you some ideas, but I can also customise these.
Tours usually start from your Bangkok hotel or from our Sea Ports.
If you are a first time visitor I would recommend a stay of 3-4 nights to get a taster of Bangkok .
Summary of my Services and contact details:
Private Tours in and around Bangkok.

Eg, The River Kwai, The Railway Market, Ayutthaya, Erawan Waterfall, Hell Fire Pass, Weary Dunlop Museum, Amphawa weekend market, City street markets. The Big Buddga in Ang Thong, Artisans of Ban Bu-Bronze Ware

Overnight excursions from Bangkok-accompanied or unaccompanied.

Meet and Greet Transfers- Airports-Seaports.

Tours starting from the seaports of Laem Chabang and Khlong Toei.

All party sizes.

I can accept payment by Visa and Mastercard Credit cards on the day but will request a 2.5% fee on the cost balance.
Contact
| | |
| --- | --- |
| Email | [email protected] |
| Mobile/SMS | 0066 81 9127189 |
| Facebook | Wandee Tours |
| WhatsApp | 0066 81 9127189 |
Deposits:
I hope you will understand that when you confirm a booking with me that I will request a small deposit. Unfortunately, I have suffered losses due to last-minute cancellations and no shows. When this happens I am correctly still liable for my driver's pay as well as my loss of a day's income. 
I can accept a deposit via PayPal www.paypal.com which is a secure and low-cost payment system or Western Union but this is not so low cost. I have a page on my website – Pay Online – this payment will be processed on Paypal's secure server.
PayPal will process payments using a  credit or debit card so you do not need to have a PayPal account.
Once I receive your deposit I will advise the value that is cleared to my account, after local PayPal charges    ( Charges- for guidance are currently around 5.5% plus 61 Baht per transaction ).
For deposits I can also accept payment through WISE ( FORMERLY TRANSFER WISE)
Very simple process they will ask you set up an account- but this can be cancelled after making the transaction if you wish.
Please let me know if you want to use the method as I will need to provide you my account details. They have modest charges and the amount you send after charges will be the amount I receive in Thai Baht 
www.https://wise.com
Cancellation Policy-Email required:
If the tour is cancelled greater than 25 days before the agreed tour date then the full deposit refund will be made. The payment will be made in Thai Baht and be the amount I received after Local PayPal Deductions. If you made you deposit via any other method then the days and % scale remains as above and refunds will be the amount I received after any charges.
If cancelled 20-25 days before our agreed tour date then the deposit refund will be 15% refunded. The payment will be made in Thai Baht and will be the amount I received after Local PayPal charges.
If cancelled 20 days or less before the agreed tour date then I regret that I am unable to make any refund.